"You don't have to be great to start but you have to start to be great". — Zig Ziglar
Everyone at some time or another has had problems, obstacles, and issues with people.
However, these people understand that focusing on past trials and tribulations freezes any present moment opportunity.
There is nothing in between.
Their focus is on what they can give and not on what they can get.
Giving moves them into a vibration of A & W (abundance and wealth).
These fantastically inspired raw energy people are starters and finishers.
They are known as F.I.RE. people.

Some beautiful people unfortunately, operate on the lowest frequency of their human personality.
In order to create incredible results in their life, F.I.R.E. people continually hone and utilize the highest frequency of their human personality.
They understand and utilize the concept that electricity flows automatically only from a higher to a lower potential.
F.I.R.E. people choose wisely.
They choose their circle of friends and business associates very carefully as thought is easily transferred from one person to another subconsciously.
Dogma is synonymous with no thinking.
As a result, they become a sentinel to the bombardment of air talk that surrounds them on a daily basis via social media and many other mainstream sources.
Air talk always signifies what people want to hear.
Real talk signifies the straight goods with no hidden agendas, sidebars, or any other BS.
Creating mountains is not their passion as someone greater than all of us has already accomplished this feat.
However, these mountains are moved with ideas that create an avalanche of greatness within them and those that they engage.
TD Jakes said it best. "We have a tendency to want other people to be a finished product, while we give ourselves the grace to evolve."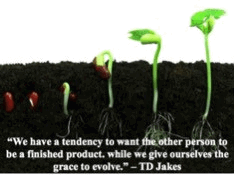 Possibly, you are a F.I.R.E. individual that will help people evolve intellectually, emotionally and spiritually.
Coach Franco Cianflone
1 ON 1 COACHING
Carpe Momentum
Mental Toughness For Life
Copyright 2020